Dear Triathletes,
The Coronavirus pandemic has caused the closure of all sporting events for the moment and the Mallorca Olympic Triathlon is cancelled this year.
Please note that we are not making refunds, but all the registrations will be moved to the event next year, which will take place on Sunday (not Saturday) 2 May, 2021. If you are unable to take part in the event in 2021, you will able to transfer your entry to another person free of charge.
If you have booked flights or reserved hotel rooms, the flight operators will issue you the option for a refund for your booking, or to change your flight free of charge for any date from now until June next year. All the hotels in Colonia Sant Jordi will also move your hotel booking to next year.
Until the pandemic is under control, we hope you are able to stay in shape as best you can, and most of all, stay safe.
We look forward to welcoming you next year for the 10th edition of the Mallorca Olympic Triathlon.
MALLORCA Olympic Triathlon Clinic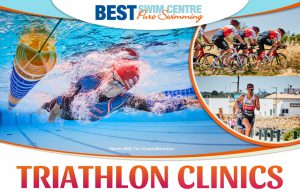 Join us for our MALLORCA Olympic Triathlon Clinic and improve your technique skills and endurance in the BEST way!