The Mallorca Olympic is scheduled to take place on Sunday 2 May 2021 and registrations for the event are open. Everyone entered for the race in 2020 has automatically been entered into the event for 2021.
If you entered in 2020 but are unable to attend in 2021, you can pass on your entry to anyone else.
You can enter the race here
All COVID protocols for events will be in place, which will mean that there will be changes to the way we issue race numbers, the protocol for racking bikes and gathering at the start, the start itself and the post-race area. Full details will be issued nearer the time.
We hope you are able to stay in shape as best you can, and most of all, stay safe.
We look forward to welcoming you for the 10th edition of the Mallorca Olympic Triathlon.
MALLORCA Olympic Triathlon Clinic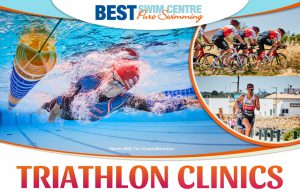 Join us for our MALLORCA Olympic Triathlon Clinic and improve your technique skills and endurance in the BEST way!